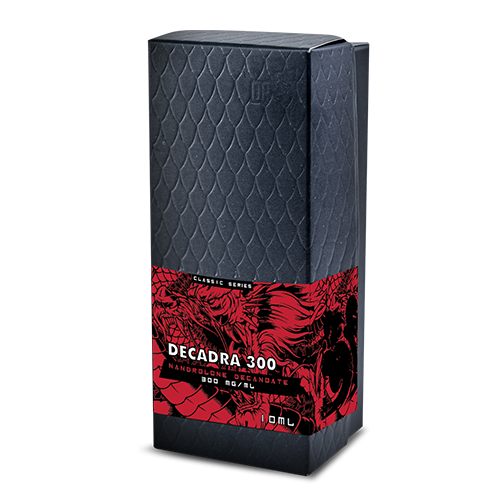 DECADRA 300
NANDROLONE DECANOATE 300mg/ml
Código:
DP_036
ACTIVE:
Nandrolone Decanoate 300 mg / ml
Features:
Nandrolone is a steroid with characteristics and properties similar to testosterone, it works genetically activating proteins that produce muscle growth and collagen production, very functional in volume stages. It lasts 2 weeks in the body.
Suggested dose:
Women: 100 mg a week.
Beginners and women: 300 mg a week
Advanced: 400 mg a week
Benefits
Muscle growth quickly.
Joint improvement.
Increase in strength.
Muscle power.
Contraindications:
Do not administer in people with cancer.
Do not administer in people with dyslipidemias
Route of administration:
Intramuscular.
General care:
Keep it out of heat and sunlight.
Keep out of reach of children.
Use before the expiration date.
COMBINATIONS:
Volume women: Boldedra 300, Primodra 100.
Beginner volume: Propiodra 100, Testodra 525.
Advanced volume: Mastedra 100, Dragon Force 650.
Definition: Stanodra 100.